FRUIT PIZZA CHRISTMAS WREATH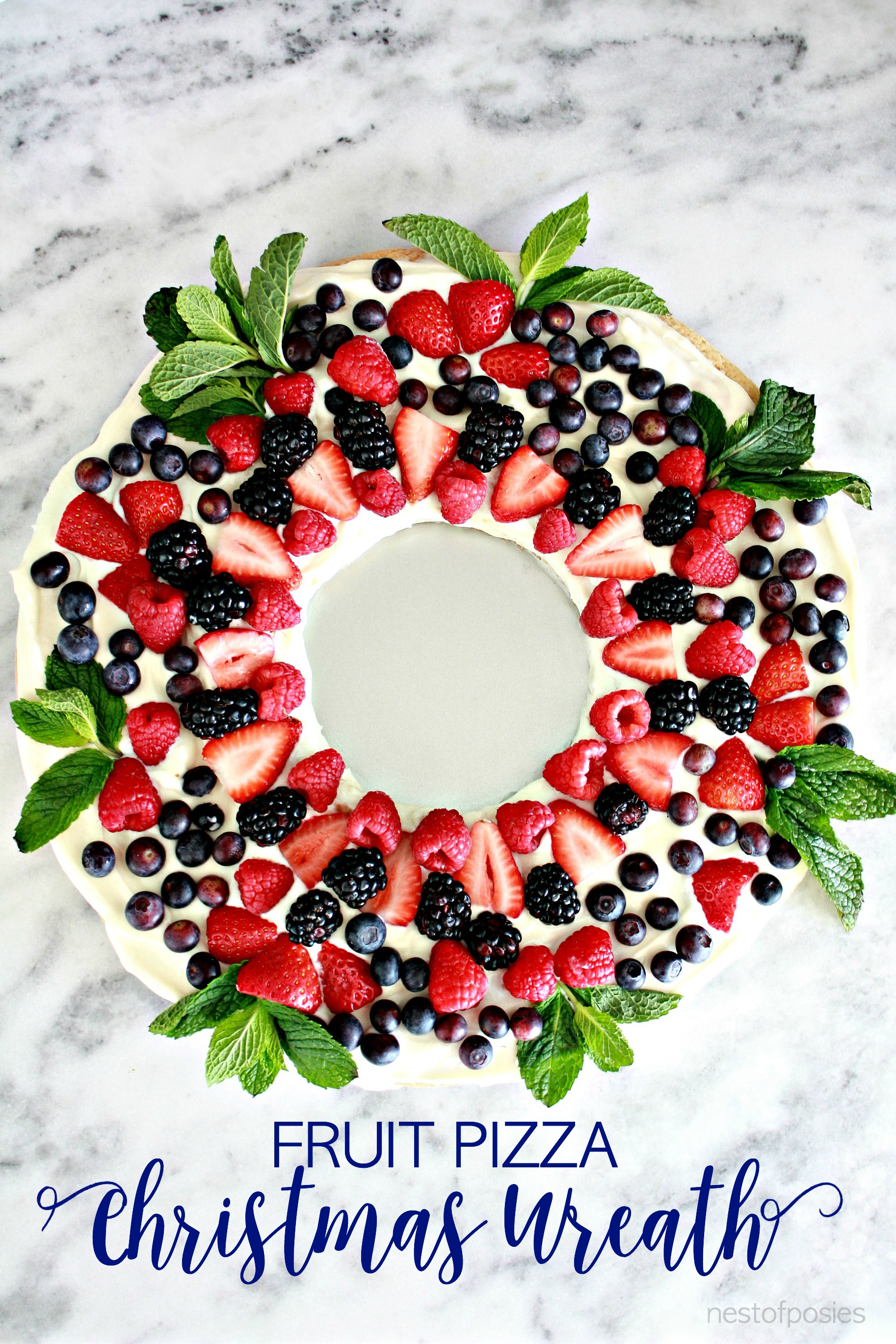 Isn't she a beauty?  I swear you cannot go wrong with this.  It's so easy, and truth be known, it's a "light" dessert.  As we all know, most Christmas desserts are so rich and heavy, but this fruit pizza Christmas wreath is light and refreshing.
Well, it's light and refreshing if you don't pig out on it (I should clarify), like my husband and I did at the party.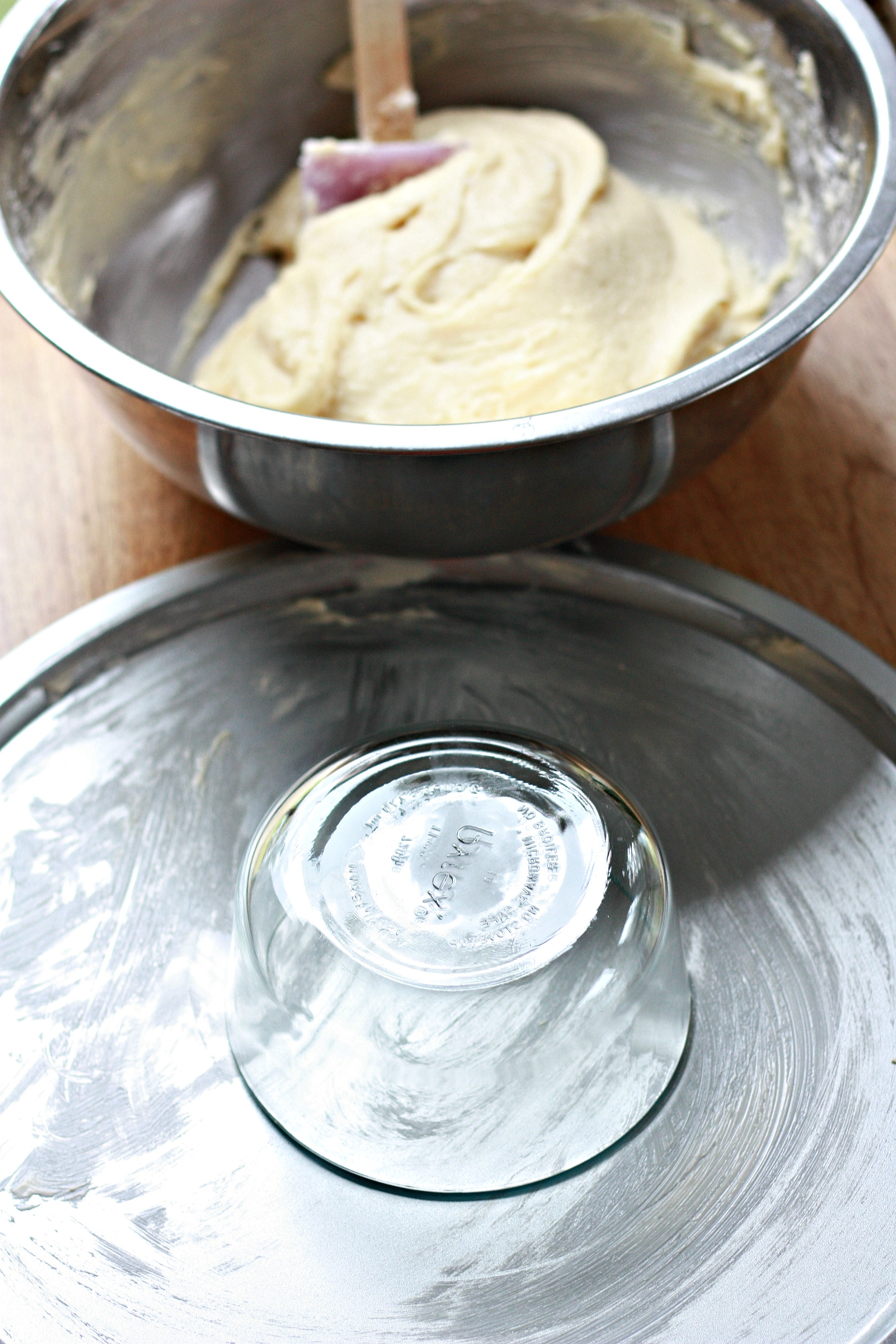 I have to give props to my husband for helping me think of what I could use to make it round in the middle.  He pulled out one of our pyrex storage containers, and it worked perfectly for the center of the wreath.  We didn't even own a pizza pan, so I grab one at the Dollar Tree (yes, just $1!) and made sure I greased my pizza pan and the sides of the pyrex bowl before I baked the cookie part of the fruit pizza.  Since the pyrex bowl is oven friendly, it all worked out perfectly.
To be honest, I was a little worried about my experiment.  I've made a fruit pizza plenty of times, but never a Christmas wreath one before.
Christmas Wreath Fruit Pizza
1 bag of sugar cookie mix (like Betty Crocker) or 1 tube of refrigerated dough – whichever you prefer.
1 (8 oz) pkg PHILADELPHIA Cream Cheese, softened
1/3 cup granulated sugar
2 Tablespoons of milk
1/2 tsp vanilla extract
1-2 teaspoons of lemon or lime juice
various washed fruit of your liking – I used raspberries, blackberries, blueberries & strawberries
fresh mint for wreath garnish
Instructions
Grease your pizza pan, and the sides of a smal

1

l pyrex bowl.
Preheat your oven – per cookie mix.
If you're making your sugar cookie crust from a bag – prepare as per directions on the back of the bag.
Spread your cookie mixture evenly on your pizza pan. I used a cookie mix, and the cookie crust baked perfectly to the end of the pizza pan.
In a mixing bowl, mix your soften cream cheese, sugar, milk & lime juice together with a hand mixer.
Once your cookie crust has cooled completely, spread your cream cheese mixture on top of your crust.
Arrange your fruit on top of your cream cheese mixture.
Add your fresh mint for garnish.
You will need to use a knife once you've baked your cookie pizza to help loosen the center of the wreath.  Use a butter knife and gently cut and follow along the circle of the pyrex bowl.  I dusted off the crumbs and spread my cream cheese topping.  It really was that easy.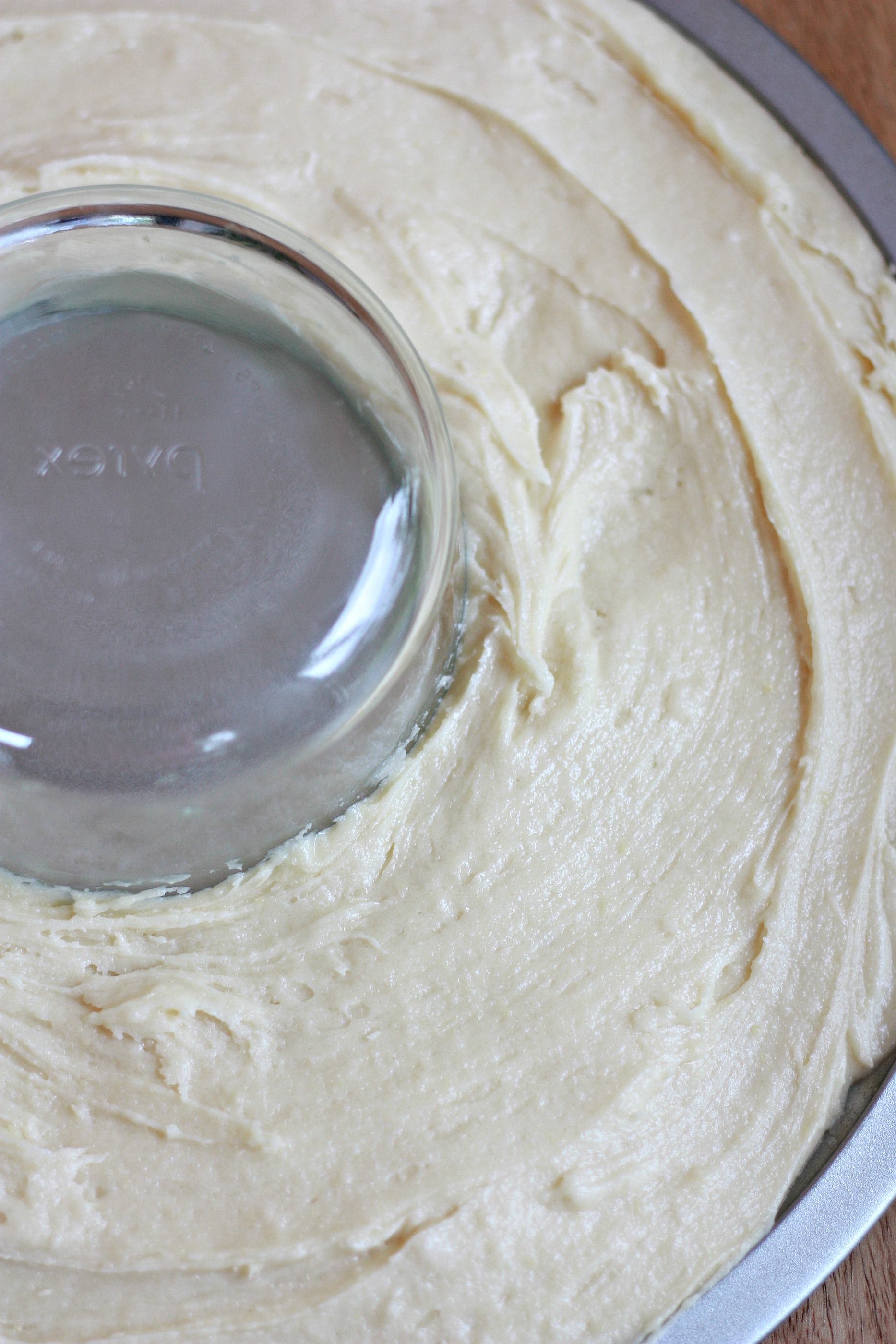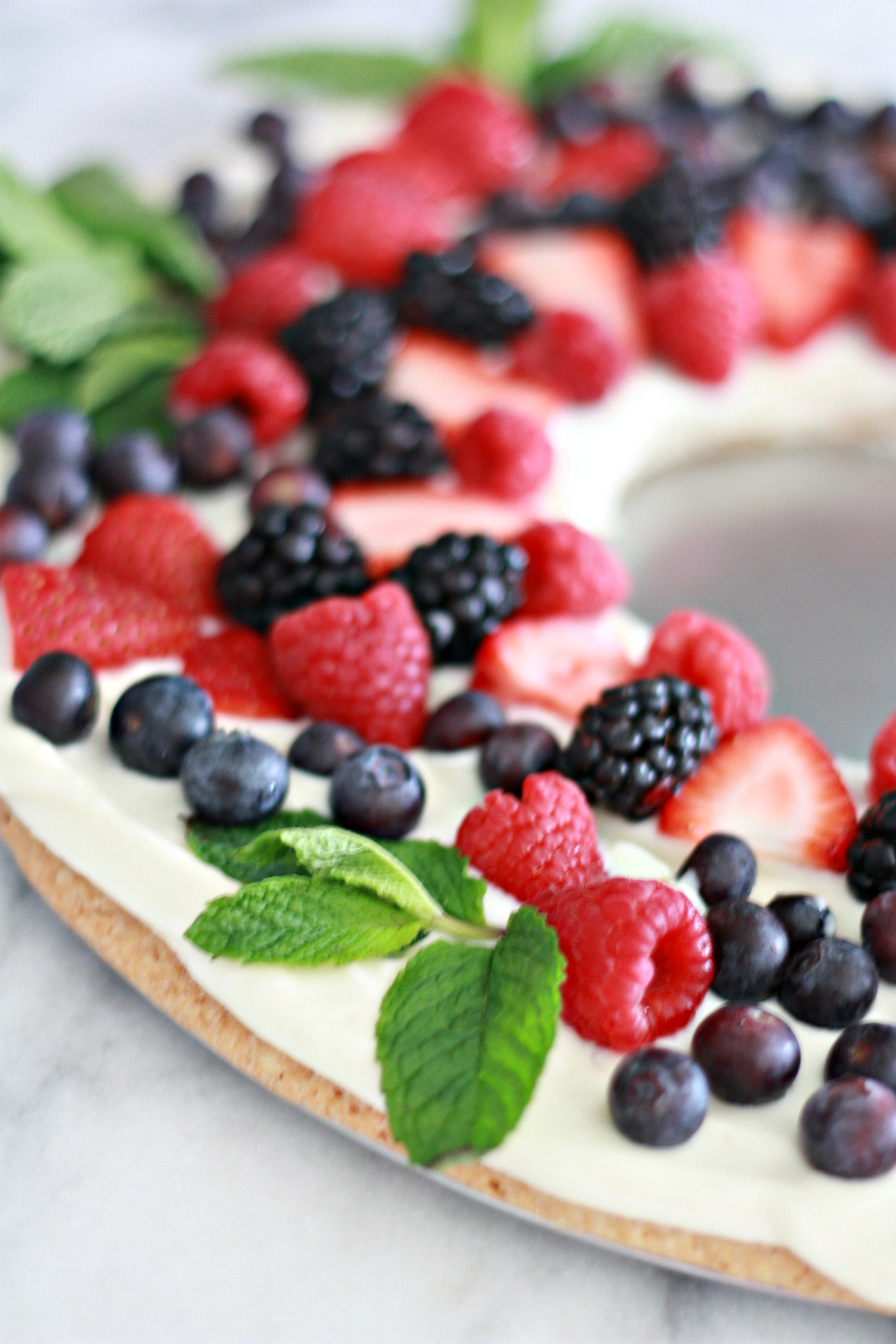 YOU CAN USE WHATEVER KIND OF FRUIT YOU LIKE.  I PERSONALLY THOUGHT MAKING AN ALL BERRY FRUIT PIZZA CHRISTMAS WREATH WOULD LOOK THE BEST AGAINST THE GREEN MINT.
Of course you can always add kiwi if you wanted more green or any other fruit that's your family loves.  My main goal was to have the mint stand out against the dark berries to make it look like a Christmas wreath.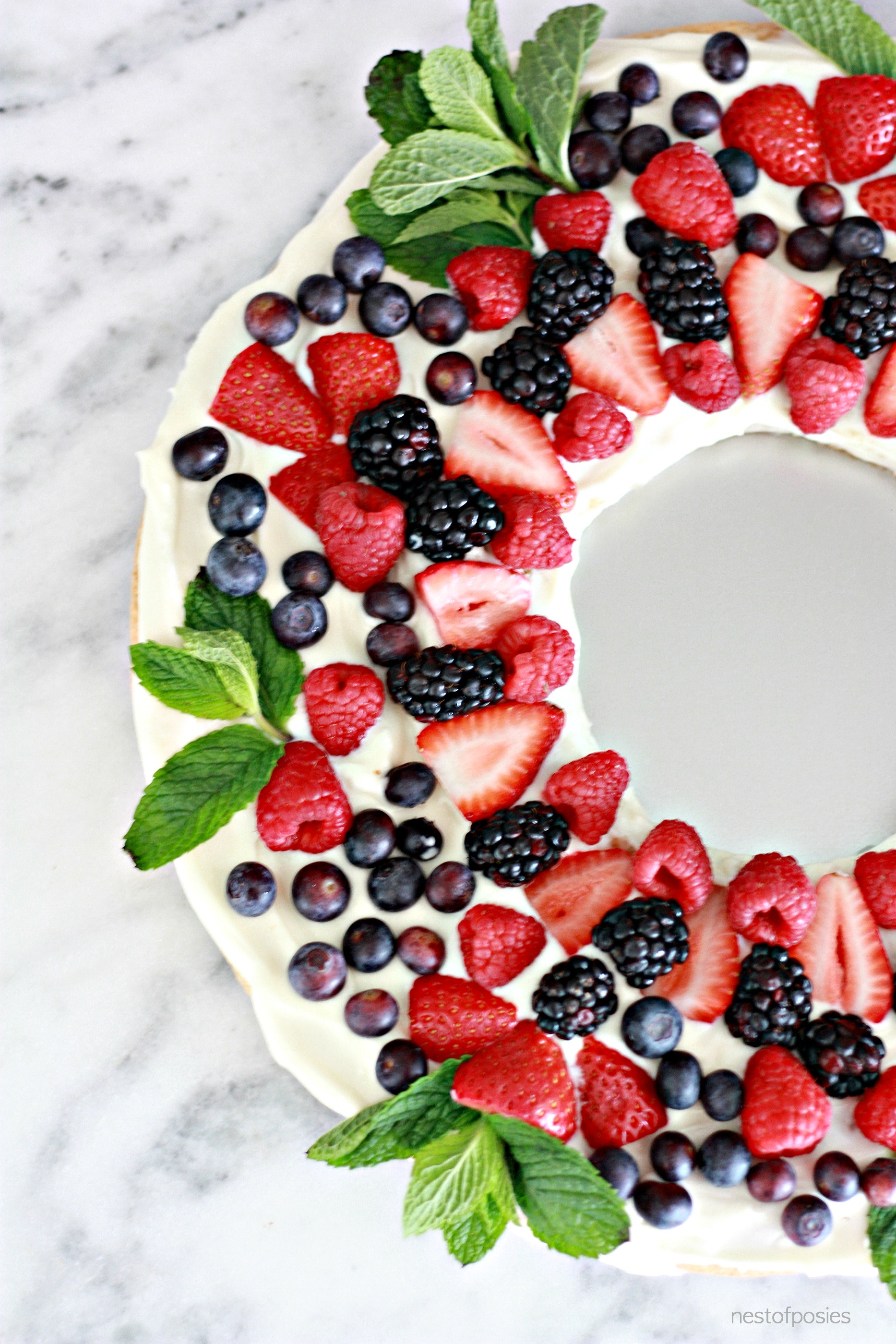 The best part about the whole thing, is that it's truly a show stopper.  I mean, it is beautiful in person, and would be great to bring to a Christmas party!  My kids love it and I was so thrilled that my vision for a "wreath" cookie pizza turned out so well.