FRIED PORK CHOPS IN LEMON BUTTER SAUCE
#Recipe #food
Ah!!! You guys!! I am so excited to share this tried and true recipe with you today. If you actually read any of my posts, you know I'm kind of a child when it comes to food. I don't do veggies and, in my opinion, the less fancy a meal is, the better! I am perfectly content with a PB&J and a cold glass of milk  When it comes to meat, chicken is my go-to. Having said that, many of the people in my family LOVE pork chops. In fact, it's my mom's favorite. I rarely eat it, but that recently changed when we made a new pork chops recipe at last month's photo shoot day.
I had seen that we were slated to make fried Pork Chops in lemon butter sauce, and although I wasn't excited about them I'm glad I caved and gave them a try. They were SO INCREDIBLY good! These pork chops were crunchy on the outside, super tender and juicy on the inside and so flavorful. You've got to try it for yourself! Everyone loved this recipe and I couldn't be more proud of myself for loving it too. I think I'm a grown up now!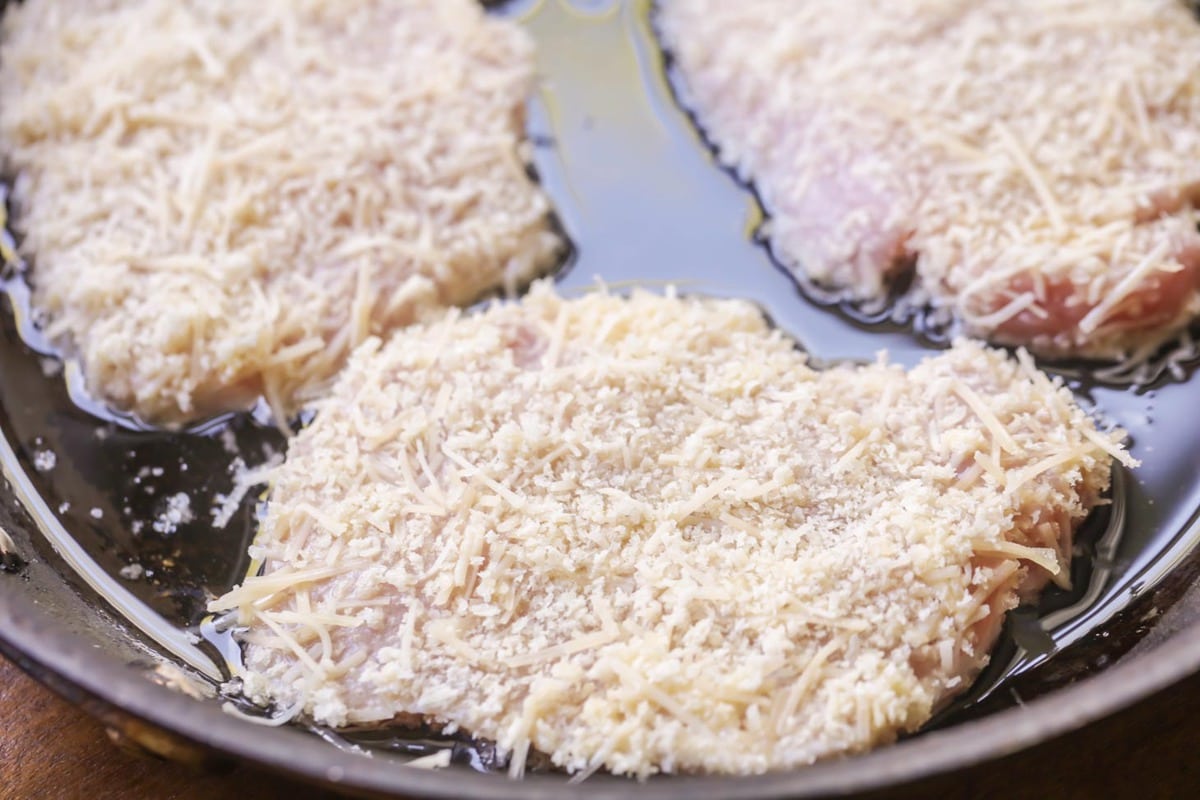 This would make a great dinner idea for any night!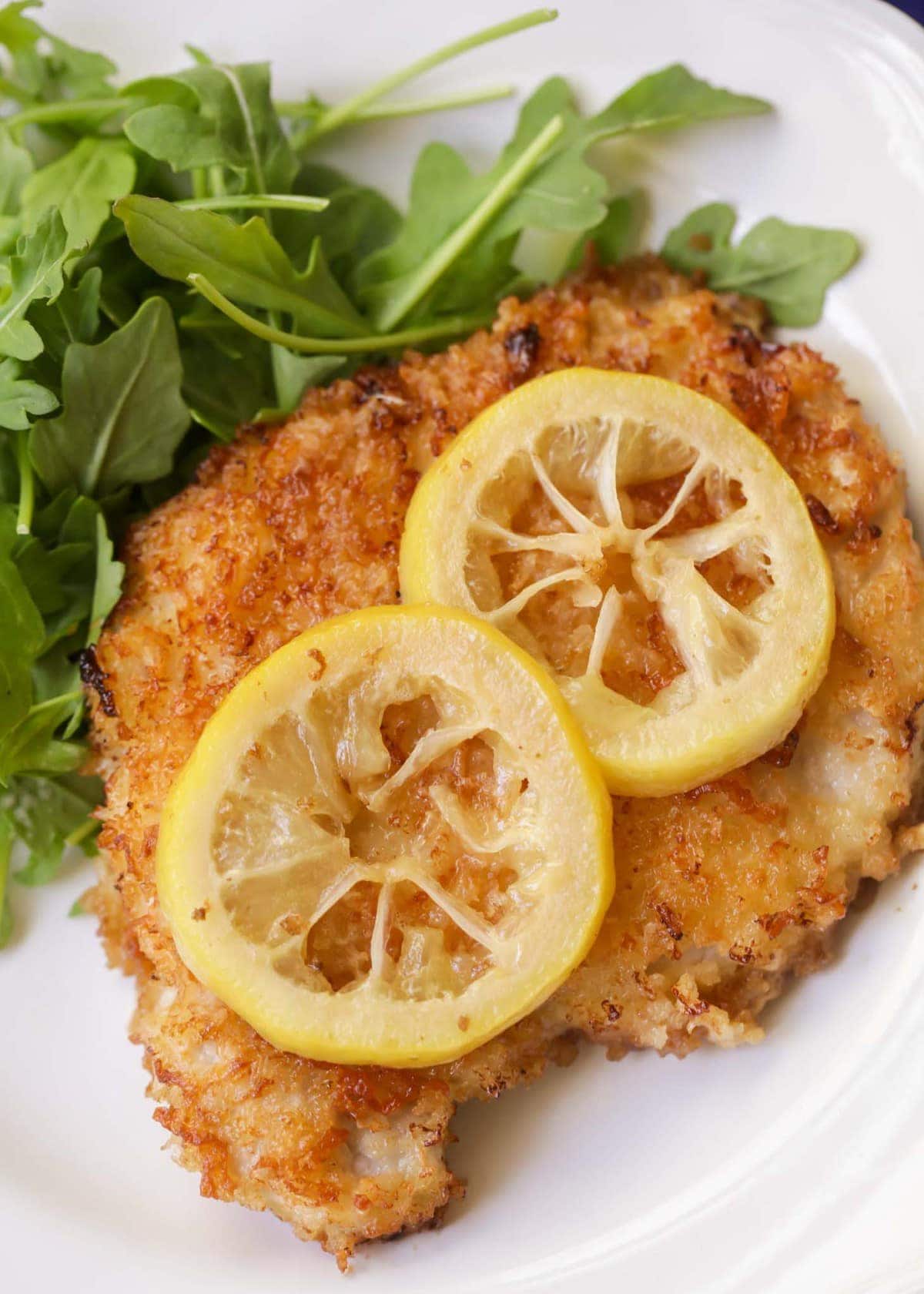 These fried Pork Chops are now a new favorite. Everyone who already loved pork chops definitely loved this recipe, which means it will be made time and time again in the coming months.
FRIED PORK CHOPS IN LEMON BUTTER SAUCE
Fried Pork Chops in lemon butter sauce – crispy on the outside and so delicious and tender on the inside.
Author: Lil' Luna
Recipe type: Main Dish
Serves: 4
INGREDIENTS
4 thinly sliced center cut pork loin chops
Salt and pepper, to liking
½ to ¾ cup all-purpose flour
1 – 2 large eggs, beaten with 1 TBS. water
1 cup unseasoned Panko breadcrumbs
½ cup grated Romano cheese
1 – 2 TBS oil for frying
1 cup chicken broth, divided
1 lemon, sliced
¼ cup unsalted butter, at room temperature
INSTRUCTIONS
Season pork chops with salt and pepper.
Add flour to a shallow dish. Add eggs and water to another shallow dish. Add bread crumbs and cheese to a third shallow dish.
Heat oil in large skillet over med-high heat until shimmering.
Prepare each pork chop while oil is heating up. Dredge chops in flour, then egg mixture then bread crumb/cheese mixture.
Add pork chops to oil and cook for 5 minutes on each side (or until golden brown). Remove from pan and place on paper-towel lined plate.
Clean out skillet and add ½ cup chicken broth and bring to a boil. Add lemon slices and let liquid reduce by half. Turn heat to low and add the remaining broth along with butter.
Add chops back to the pan and coat in the sauce cooking an additional 5 minutes or until fully cooked through. Serve warm. ENJOY!
Saved from: https://lilluna.com/fried-pork-chops/