FRENCH ONION GRILLED CHEESE
French Onion Grilled Cheese. All of the flavors of French Onion soup you love stuffed into a grilled cheese sandwich. Made with caramelized onions, Swiss cheese, and parsley.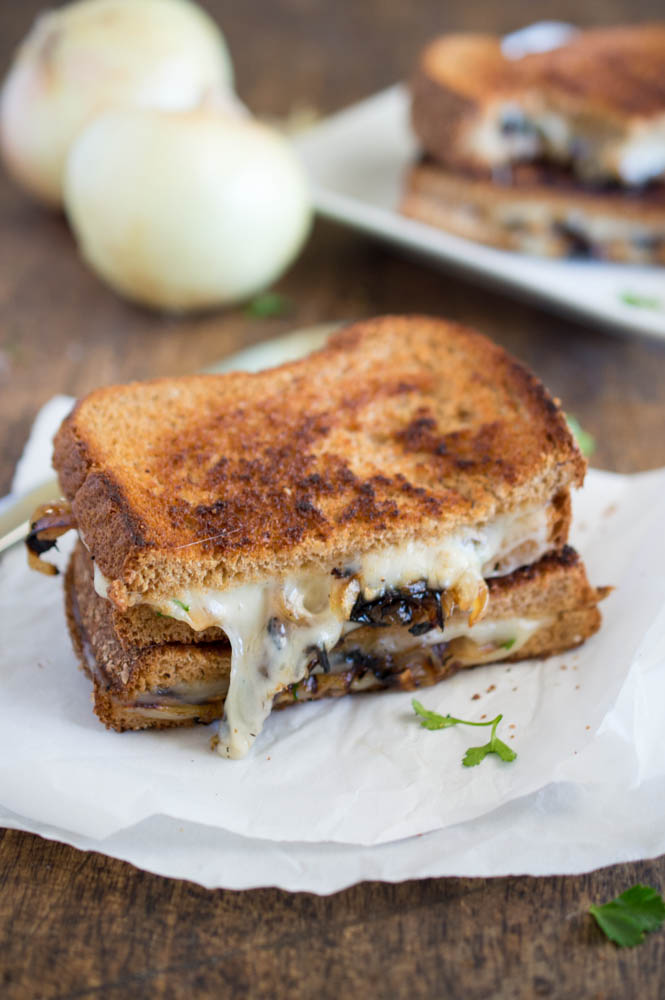 French onion soup is one of my all time favorite soups. Its rich, full of flavor and loaded with sweet caramelized onions. I decided to marry my favorite soup with the ultimate comfort food: Grilled Cheese. Bread, cheese and caramelized onions were meant to be together. If you love French Onion Soup you will LOVE this grilled cheese.
This is an extremely simple recipe for french onion grilled cheese that anyone can make. There are only 4 ingredients needed and this sandwich takes less than 45 minutes to make.
I add just a sprinkle of parsley to give this sandwich some color. I used one whole onion for two sandwiches. You get caramelized onions in every bite.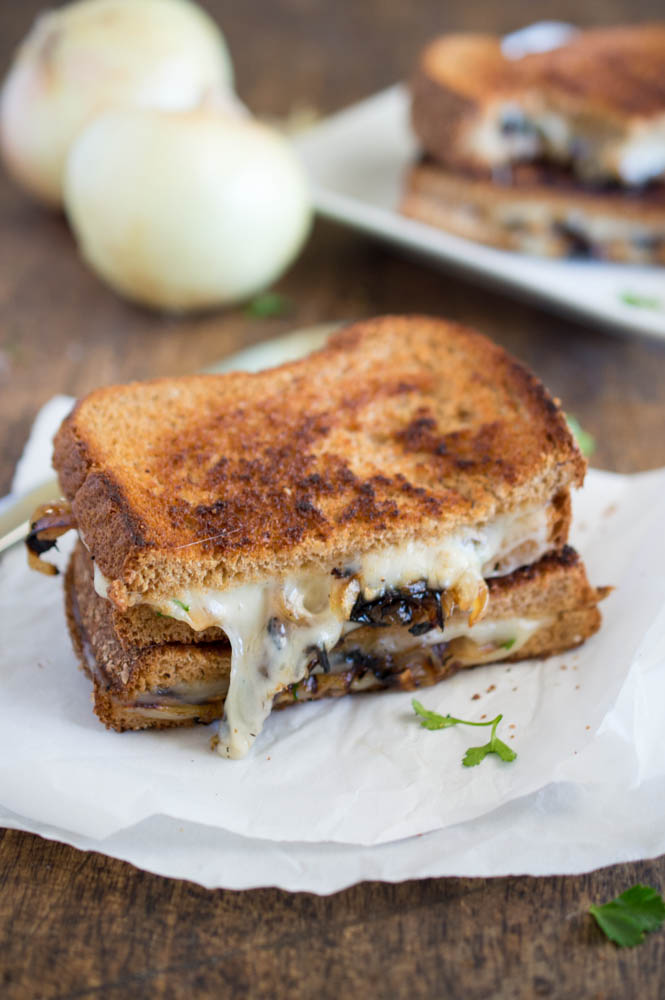 This French Onion Grilled Cheese is so simple to make. Get all of the flavors of French Onion Soup you love in a quicker weeknight version.
The most important step in this recipe is caramelizing the onions. They need to cook for 30 minutes to develop that dark brown hue and sweet taste. Caramelized onions are good in anything soup, dip and now sandwiches.
Try not to stir your onions to much. Keep them in a thin layer and stir ever so often.